Ngā Wā Whakangahau

Calendar of Events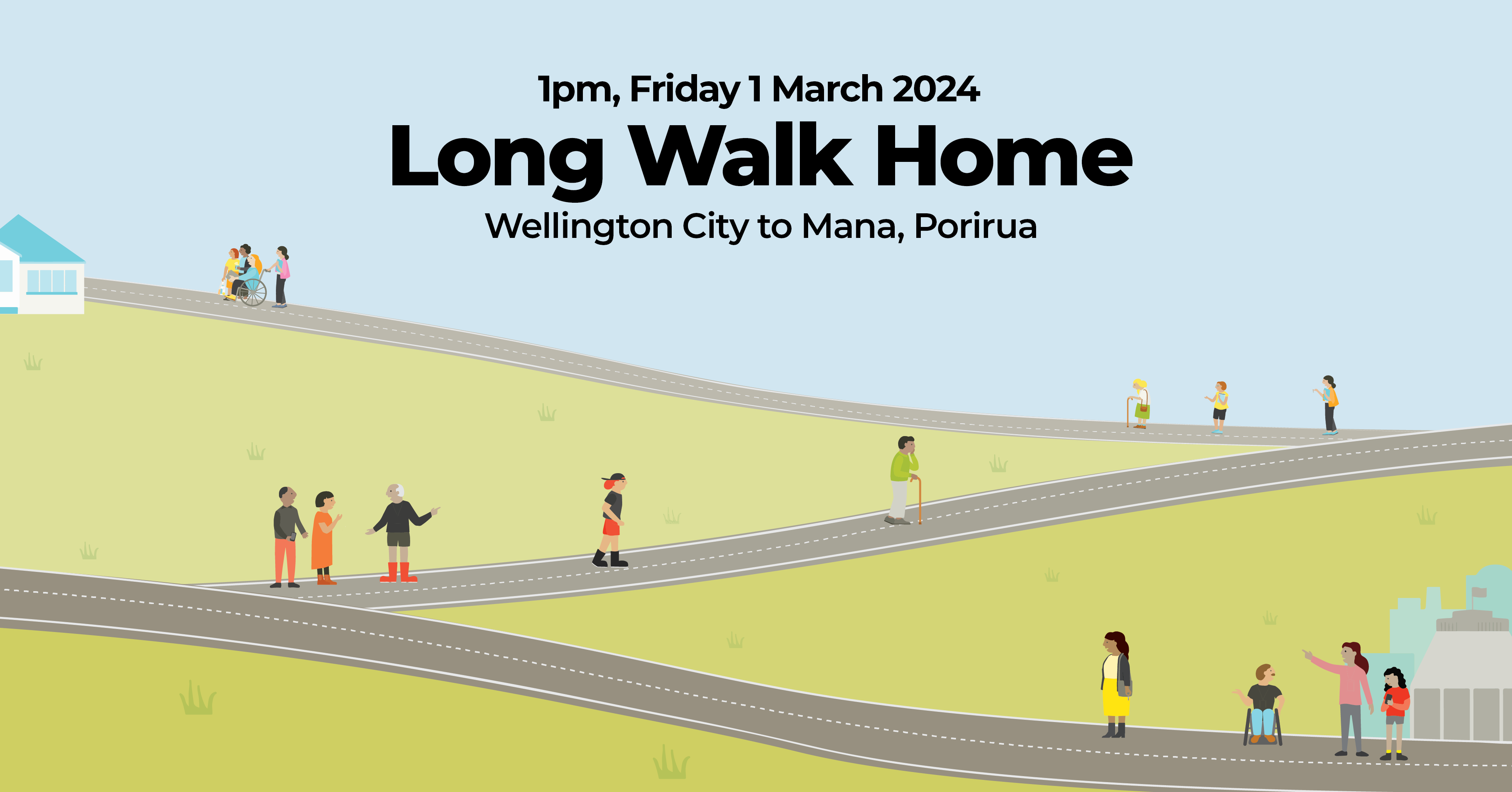 The Long Walk Home
Date: Friday 1 March 2024
Time: 1:00pm - 7:00pm
Location: Starting at Sky Stadium Concourse and finishing in Ngāti Toa Domain, Mana, Porirua.
After a large earthquake, are you prepared to walk home?
After a large earthquake in Wellington, road and rail links could be cut off for a week or longer.
If this happened on a weekday, the city's 80,000 daily commuters are likely to have to travel home on foot.
If you commute into the city, your only option may be to walk home.
To be better prepared for this, Wellington city commuters are being invited to take part in the 'Long Walk Home'.
The event is not a race. It's about raising awareness and helping increase preparedness. It's a shared challenge where participants are encouraged to get to know one another, support each other and have fun!
The event is open to people of all ages and abilities, with most people taking between 5 and 6 hours to complete the walk. Participants can walk as far as they are comfortable. There will be multiple checkpoints along the route where people can decide to stop if they are close to home or have had enough.
The event will be taking place on Friday 1st of March 2024, starting at 1 pm from the Sky Stadium concourse and finishing around 7 pm in Ngāti Toa Domain, Mana, Porirua - a total distance of 30 kilometres for those who complete the full route.
Early bird registrations are now open! More details to come closer to the time.