Grab bag options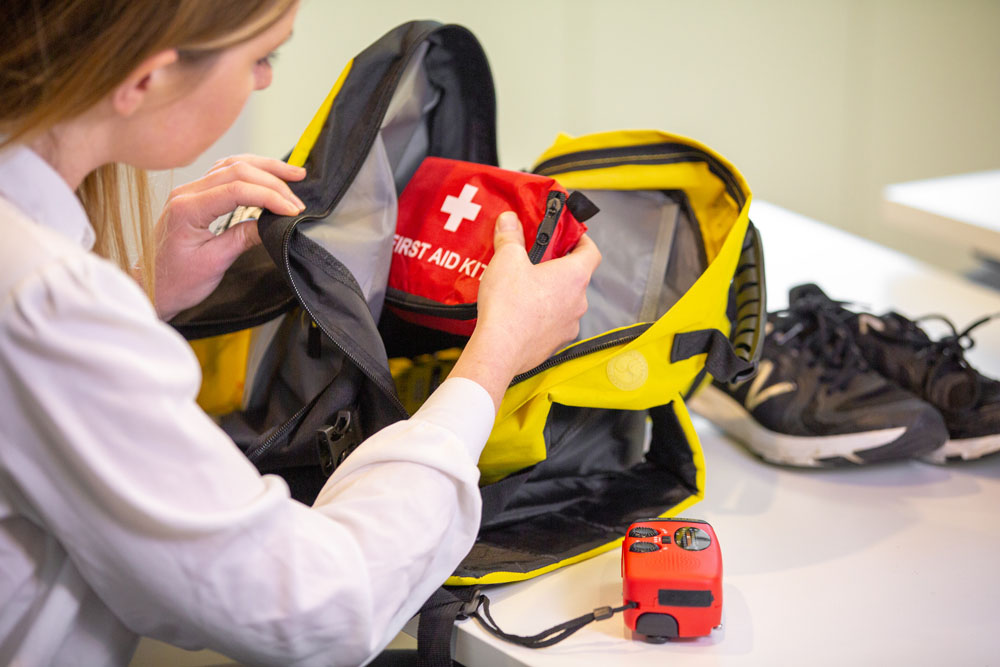 Option One: Make your own Grab Bag
The most cost-effective option is making your own grab bag: Get a sturdy backpack which would be comfortable to carry a long distance, then fill it with the items you need.
Remember to change the food/water in your bag at regular intervals.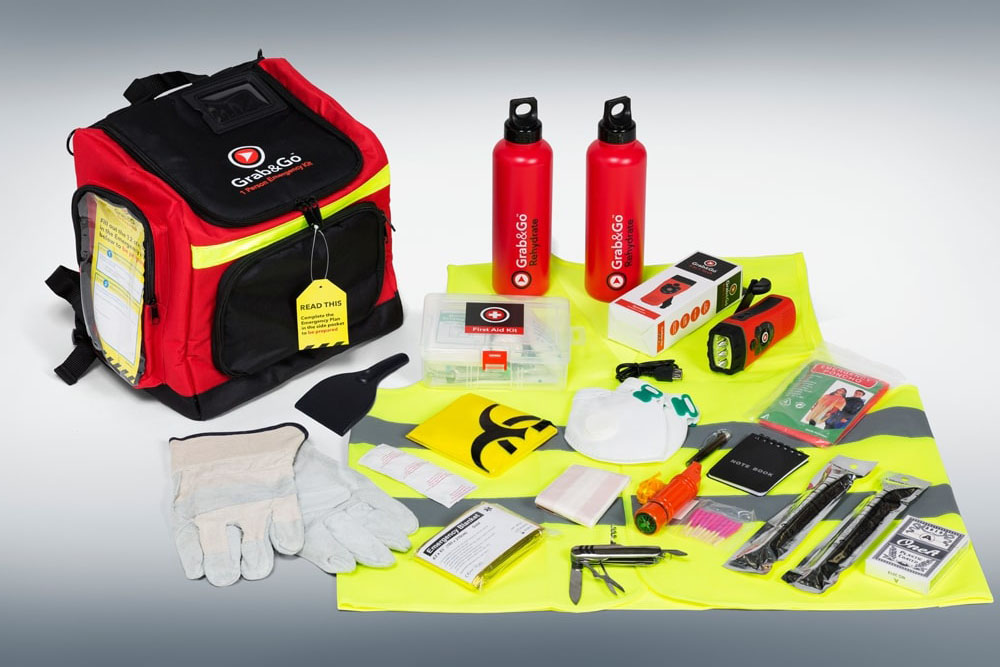 Option Two: Buy a pre-made grab bag
WREMO has partnered with Grab&Go to make getaway kits available at a reasonable price.
You will still need to add personal items such as sturdy shoes, hygiene items and your own food.
Grab&Go bags are available online through the Grab&Go website. 
They are also available from many retail outlets around the Wellington Region.
Grab bag items:
Must-have essential items 

Face-covering or mask
Water and water purification tablets
Food
Walking shoes
Cash
First aid kit
Any medication you rely on, along with a copy of the prescription
Rain jacket and poncho
Emergency blanket
Torch
Radio (battery or wind-up)
Notebook and pen
Toiletries
Baby supplies
Pet supplies
Useful 'should-have' items 

Spare underwear
A printed copy of identification
Phone charger
Gloves
Dust mask
Extra batteries
Hand sanitizer
Whistle
'Nice to have' items 

Entertainment (pack of cards, book, music player, etc)
Glow sticks
Matches
Flash drive with photos of all the rooms and contents
Small shovel
Hi-vis vest
Swiss army knife
Waste disposal bags
Essentials Checklist

Download a checklist for the essential Grab Bag items.